People here have interests as diverse as the weather – and in a region with four seasons (and then some), that's saying something. So there's always something entertaining going on, outside or indoors, playful or peaceful. Here are some you don't want to miss, in Sylvania and around the area.
For information on upcoming festivities, performances and other happenings, check out the schedule on the Sylvania Calendar of Events.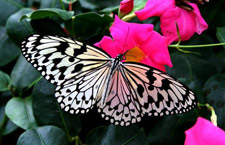 The Butterfly House
Expand Info
11455 Obee Rd.
Whitehouse, Ohio 43571
P: 419-877-2733
www.butterfly-house.com
See more than 1,000 butterflies of diverse species from North and South America and Asia flutter among garden flowers. The Butterfly House offers a warm and peaceful environment to marvel at nature's beauty.
Call for admission prices.
Open daily, Mar. 15 – Sept. 30. Weekends only in October.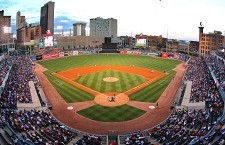 The Toledo Mud Hens
Expand Info
406 Washington St.
Toledo, OH 43604
P: 419-725-HENS (4367)
www.mudhens.com
In April of 2002, the Toledo Mud Hens Baseball Club played their first game in their new ballpark, Fifth Third Field. The state-of-the-art 8,943 seat facility in the heart of downtown Toledo. Fans have flocked to Fifth Third Field in the years since the park has opened. For tickets to Mud Hens games at Fifth Third Field please call 419-725-HENS (4367) or order online!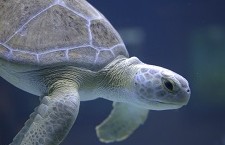 Toledo Zoo
Expand Info
2700 Broadway or
Anthony Wayne Trail
Toledo, Ohio 43609
419-385-5721
www.toledozoo.org
Rated one of the finest and most complete zoos in the nation, the Toledo Zoo has a newly renovated Aquarium Experience with 3000+ aquatic animals in 178,000 gallons of water. From sleek sharks to glittering tropical fish, it's like nothing seen before in this region. Touch a stingray with your own hands in the touch tank or interact with a diver inside The Reef. The zoo has more than 5,300 animals representing 760 species. "Visit" the Arctic tundra, the wilds of Africa, the tropical rainforest, the Sonoran Desert and all points in between – all in one great day!
Open daily except Thanksgiving, Christmas and New Year's Day.
Back to top