Downtown Transportation Improvements Project & Downtown Vision Planning
The Service Department has begun work on two exciting projects in our downtown area: Downtown Transportation Improvements Project and Downtown Vision Planning.
Downtown Transportation Improvements Project
(Main Street Between Monroe Street & Erie Street)
The first phase of a downtown revitalization plan was implemented on Main Street between Monroe Street and Maplewood Avenue in 1983. Many of the elements of this plan are still visible today including street trees, paver inlays, a bell kiosk, brick columns and walls, entry signage, and horsehead bollards. Decorative street lights were extended from Maplewood Avenue to Erie Street in 1987. With this two-block area of our downtown central core close to 40 years old, the area is ready for a refresh.
There are many aspects of the project beyond the traditional roadway and utility work that will need to be considered such as access, transportation, event infrastructure, parking, aesthetics, seating, and branding. It is our goal that by listening to our stakeholders early on that we can incorporate as many common interests into the Preliminary Engineering Design Plan that will be used as the template for Final Design Engineering. Construction is scheduled for 2025.
Initial Stakeholder Meeting
The Service Department conducted an Initial Stakeholder Meeting in City Council Chambers on August 24, 2022 to begin to understand the vision and needs of our downtown stakeholders and community. Please click on the links below to view information presented at this meeting.
Public comments on Concepts A-G presented at the meeting will be accepted until September 7, 2022. 
For questions on this project please contact the Deputy Director of Public Service, Joe Shaw, at jshaw@cityofsylvania.com or by phone at 419-885-8965.
Downtown Vision Planning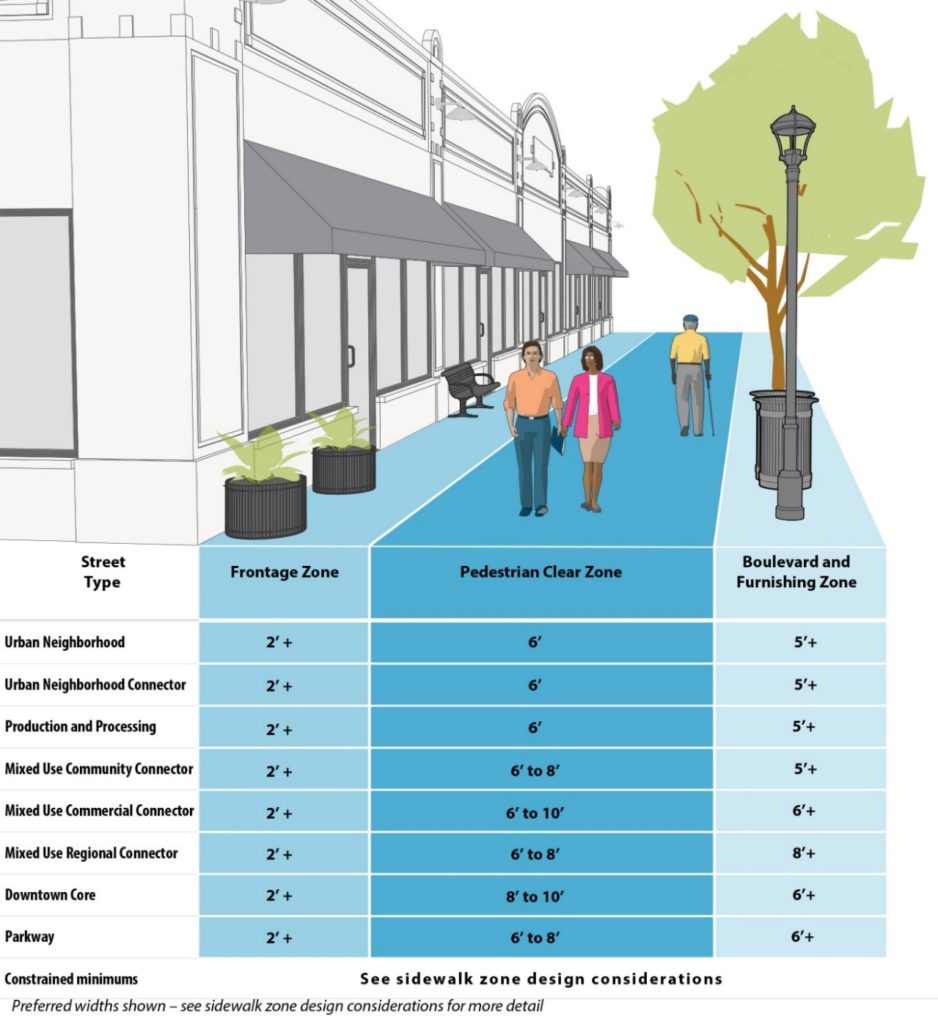 In addition to the Downtown Transportation Improvements Project, the Service Department would like to expand the design character and connection opportunities to the downtown area over a much larger footprint than just Main Street.
The Service Department has requested the professional landscape architecture and planning services of the EDGE Group to advance aesthetic enhancements, study pedestrian connections, and develop an overall strategy for branding and placemaking to reinforce the downtown area within this footprint. For this study the larger footprint has been defined as Main Street from Erie Street to the Ottawa River with an improved connection to Lourdes University, and on Monroe Street from Silica Drive to the US-23 Interchange.
This project is underway and will be performed simultaneously and in conjunction with the Downtown Transportation Improvement Project. The study is anticipated to be completed in 2023.